Jun 21, 2006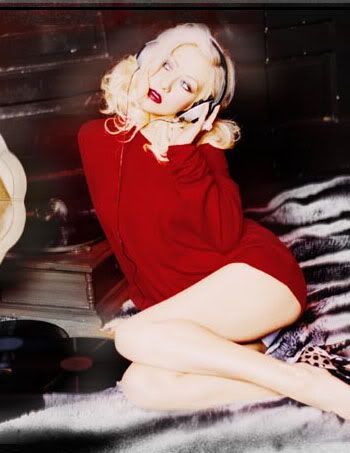 Yo Premo, ima take beat 1 and 4 and put #8 on a tape.
It made a lot of sense to rail against pop-rap in the 80's and 90's because, frankly, most of it sucked compared to the hardcore acts out there. Sure there was a bit of collateral damage like DJ Jazzy Jeff not getting the respect he deserved, but all in all it seemed worth it to mock Hammer until rappers were so scared to be catchy they started wearing vampire fangs and bad dreads. In the cold new world order of 006 however, something's becoming more and more apparent: at least the pop stars are kind of slick with theirs.
Now this isn't a tirade about how Hiphop isn't creative anymore. Lord knows my inbox doesn't need a bunch of Def Jux/Hiphy fans arguing that their side of the spectrum is "running things". But considering most mainstream rappers aspire to be pop stars and most pop stars wish they could have rapper level street cred, it's only fair to start comparing the two groups and surprisingly, those pop singers hold their own.
Take Christina Aguilera's new DJ Premier produced single Ain't no Other Man. Now technically, a James Brown throwback referencing both Diana Ross and late 80's fast rap isn't all that original, but line it up next to a recent hit by Mike Jones, Fiddy or Rick Ross who all aspire to the same sales… And at least Christina's song takes risks. No synths, 808's or half-crooned melodies, just the girl wailing and Premo of all people sounding like he's having more fun than he ever did working with Afu Ra or Pitch Black. Hell, even rappers want to work with Premier again now that he's had a hit so it's win-win; although I worry about a world where Christina Aguilera decides who's a hot producer. (and actually gets it right.)
Beyonce's new single (Déjà vu) fairs almost as well. Obviously her budget for session musicians blows away T-Pain, Akon and other R&B thugs with rapper guest-spots, but if that's what it takes to get a decent record that's NOT straight out the Triton, then so be it. To be fair, President Carter's guest spot adds a lot to the proceedings with the effortless swagger-rap he perfected about 8 years ago, but the truth still stands: I'd rather hear this than I'm N luv with a strippa (the remix) featuring a bunch of supposedly "hot" rappers. The crossover singer with the retired label exec guest spot is somehow more appealing.
Even worse for purism, this year's single biggest hit by any standards comes courtesy of Cee-Lo and Dangermouse's Gnarls Barkley project and the results are lovely. The former Goodie Mob member may have abandoned all pretension of being an emcee this time, but considering his last two efforts were heading there anyway, only the most militant haters of pop (read: white) music got their panties in a bunch. And those are the same geeks currently grinding it out to Nelly Furtado's Timbaland produced Lil Wayne assisted club jam. The irony.
Maybe it was destined from the get go. The post rock pattern of musical appropriation involves underground black artists innovating new sounds, mainstream black artists commercializing those same sounds and ultimately white artists and audiences embracing and running with those sounds once the trend is "safe". For years Hiphop was immune because any white guy trying to look remotely as tough as a gangsta rapper was called out as a fraud, but now that even the toughest gun-clapper has to release singles about his Boo, it's a little easier for the pop stars to move in edgewise. No one wants to hear Fred Durst rap aggressively over heavy metal beats but now that emcees use cadences that are half a step away from singing anyways, it's hard to get mad about Christina/Premo (or Wayne/Thicke for that matter). At least it won't involve rants about bringing NYC/Cali back or passionate instructions on how to move coke.
Then again, maybe I'm just turning softbatch. I should probably make a post about the finer points of the Gravediggaz to convince the world I'm not.
Comments for "Strictly Hip-Pop"